Contract Insight | CDC David J. Sencer Museum
Chickasaw Nation Industries is pleased to announce that Chickasaw Management Services, a CNI family company, was recently awarded a contract with the CDC to provide support services for the maintenance and growth of the CDC Historic Collection at the David J. Sencer Museum located in Atlanta, Georgia.
CNI has been supporting the museum on various contracts since it first opened in 2005 and has proudly assisted in educating visitors through engaging museum exhibitions, dynamic educational programming, and web archives.
"We've had a lot of the same staff working on this contract since the grand opening of the Museum," says Diane Nguyen, CDC Project Manager for CNI. "We are very proud to be part of the CDC Museum family."
Prior to the COVID-19 pandemic, the museum averaged 80,000+ visitors and 500 scheduled tours a year. In 2020, they were forced to convert to digital tours and trainings, with the CNI team supporting remotely to continue with the day-to-day operations of the museum. 
"Despite the pandemic, our team continued to educate and provide up-to-date health information to the public," says Nguyen. "Our staff is truly amazing, we adapted and made it work for our customer despite the circumstances and obstacles."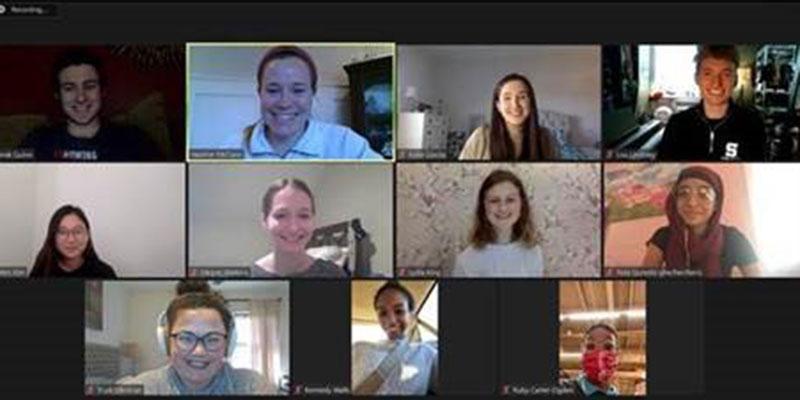 (Team CNI working virtually to conduct digital tours and training for the David J. Sencer Museum) 
CNI is honored to support the CDC in its mission to educate visitors about the value of prevention–based public health, as well as the rich heritage and vast accomplishments of the CDC.
To learn more about the CDC's the David J. Sencer Museum, visit www.CDCMuseum.org
WHO WE ARE
Chickasaw Management Services, LLC (CMS) is a tribally owned, small disadvantaged, 8(a) business.  CMS is a subsidiary of Chickasaw Nation Industries and is pleased to offer its customers first-class, business support services on the level of a large company.
To learn more about Chickasaw Management Services and the services they provide, click here.