Culture and Values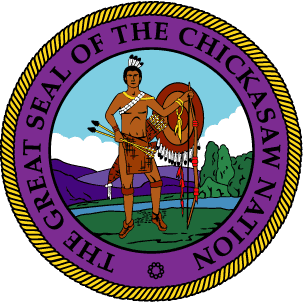 Our mission is to provide long-term financial stability for our owner and employees by positioning our businesses to operate and thrive in the competitive world. We will understand our markets and effectively respond to our customers' business needs. We will create an environment that encourages decision making at all levels, and rewards innovation and hard work. Guided by our values, CNI will be a business that can support a nation.
---
Our vision is to achieve self-determination through economic success, which is the heritage of the Chickasaw People. We are determined to build businesses that are prosperous because they exceed the expectations of their customers. We are dedicated to the idea that hard work and innovation reduce dependency on special programs to achieve success. We are devoted to our cause and to each other - and know that service without reservation will enable us to achieve our individual and organizational goals, and to ensure the future of the Chickasaw Nation.
---
Our Core Values
Integrity - We will be consistent, truthful, ethical and fair in all our actions.
Respect - We will be professional and considerate.
Service - We will serve our employees by providing a positive and rewarding work environment beneficial to individual growth. We will serve our customers by making their needs our priority. We will serve the Chickasaw Nation by contributing to the resources needed to enhance the lives of the Chickasaw People.
Commitment to Success - Like the unconquered and unconquerable Chickasaw Nation, we will not fail.
Empowerment - We will provide our employees with the tools, knowledge, and environment to make effective decisions.
Teamwork - We will support each other and, by working together, we will succeed.
---
Our Commitment
As a tribal owned organization, CNI fosters a diverse culture. We focus on building integrated teams that offer innovative approaches and customer-centered services. At CNI, our work is not only successful and profitable, but employees know they make a difference as a portion of our profits help create scholarships, develop educational programs, and establish health care facilities and senior centers for the Chickasaw Nation.
---
Great Assignments and Career Opportunities
Providing work opportunities with desirable federal customers like the DOD, DOE, DOT, DOJ, and HHS motivates many of our employees and contributes to our outstanding employee retention rates. With several large, diverse contracts on-going, CNI provides opportunities in many areas of expertise. We are proud to provide creative solutions that lead the way in setting new industry standards.
CNI is a wholly owned subsidiary of the Chickasaw Nation. If you do not find a position at CNI that interests you, please visit the Chickasaw Nation website for additional employment opportunities.