CNI Spotlight | Alexandra Greenlee
Alexandra Greenlee is a Training Specialist for the Centers for Medicare and Medicaid, Benefits Coordination and Recovery Center (BCRC) contract.  She serves as a Subject Matter Expert and manages all training initiatives for the Recovery Specialists on this contract. She has been with CNI for 14 years and is a firm believer that effective training lays the foundation for continued success.
Alexandra is always looking for a chance to give back, as demonstrated by her contributions to both her community and work.
She is serving in her third year on the Board of Directors for the Canadian County Court Appointed Special Advocates (CASA). CASA is a non-profit organization that trains and assigns volunteers to assist children in the Canadian County foster care system until they can find permanent placement.
"Being in foster care can be terrifying and no child should ever have to go it alone. Every child deserves a voice," she says. 
Alexandra also serves on the HOA Board for her neighborhood and as an avid participant in the OKC Bombing Memorial Marathon every year.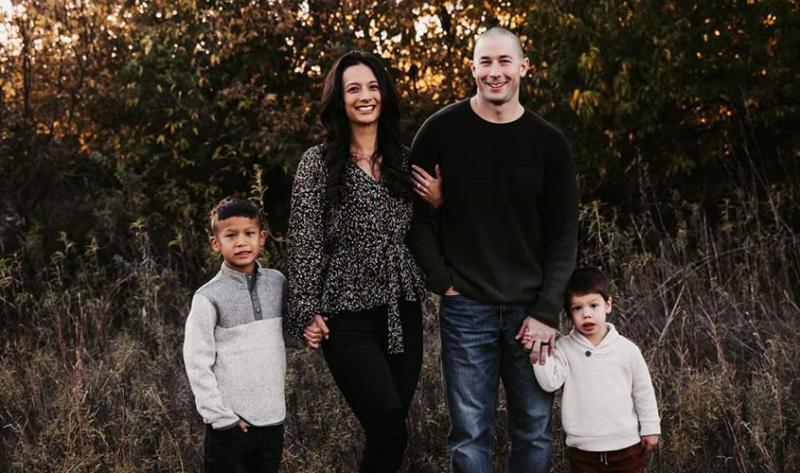 Alexandra is committed to improving her leadership skills and is a dedicated member of the CNI Toastmasters team, which is helping her to become a better speaker and listener as she completes her Leadership Pathway.
During this COVID-19 pandemic, Alexandra wanted to keep her co-workers connected so she decided to launch an internal newsletter for her fellow contract employees.  The newsletter includes games, articles for staying healthy and active, contract news, contests, recipes, and photos submitted by her co-workers.
Away from work, Alexandra is married and has a very active family with three children (Lily 17, Kai 8, and Everest 2).  She and her husband run marathons together and she and her oldest son are avid soccer players.
We are lucky as a company to have so many employees that live a life of Service without Reservation.  Thank you Alexandra for all that you do for CNI and your community!